Madeira photo tour
Discovering Madeira Island, an incredible photography location in the middle of Atlantic Ocean. Perfect for photo tours, seascapes and mountains shots
Looking for something new
We all are continuously bombed by great pictures taken in very very famous places. Nearly every day I find a picture of Tuscany on my Facebook stream.. or a shot taken in Diamond Beach. How many shots of Manarola have you seen in the last month? If you are used to follow good photography groups, I think more than 20...
And what about "Le Tre Cime", on Italian Dolomites?!
I have (nearly) nothing against iconic places.. As my friend Dimitri Vasileiou told me one day, some places are "done to death" simply because they are really marvelous! But in the end, in my opinion a photographer really needs to push hard his creativity and his connection to Mother Nature. And this implies to look for new locations, and to freely scout new spots.
There is of course a downside of sharing new places: this way, we risk to create another crowded place... the same place that we found scouting hard to have a place for ourselves only....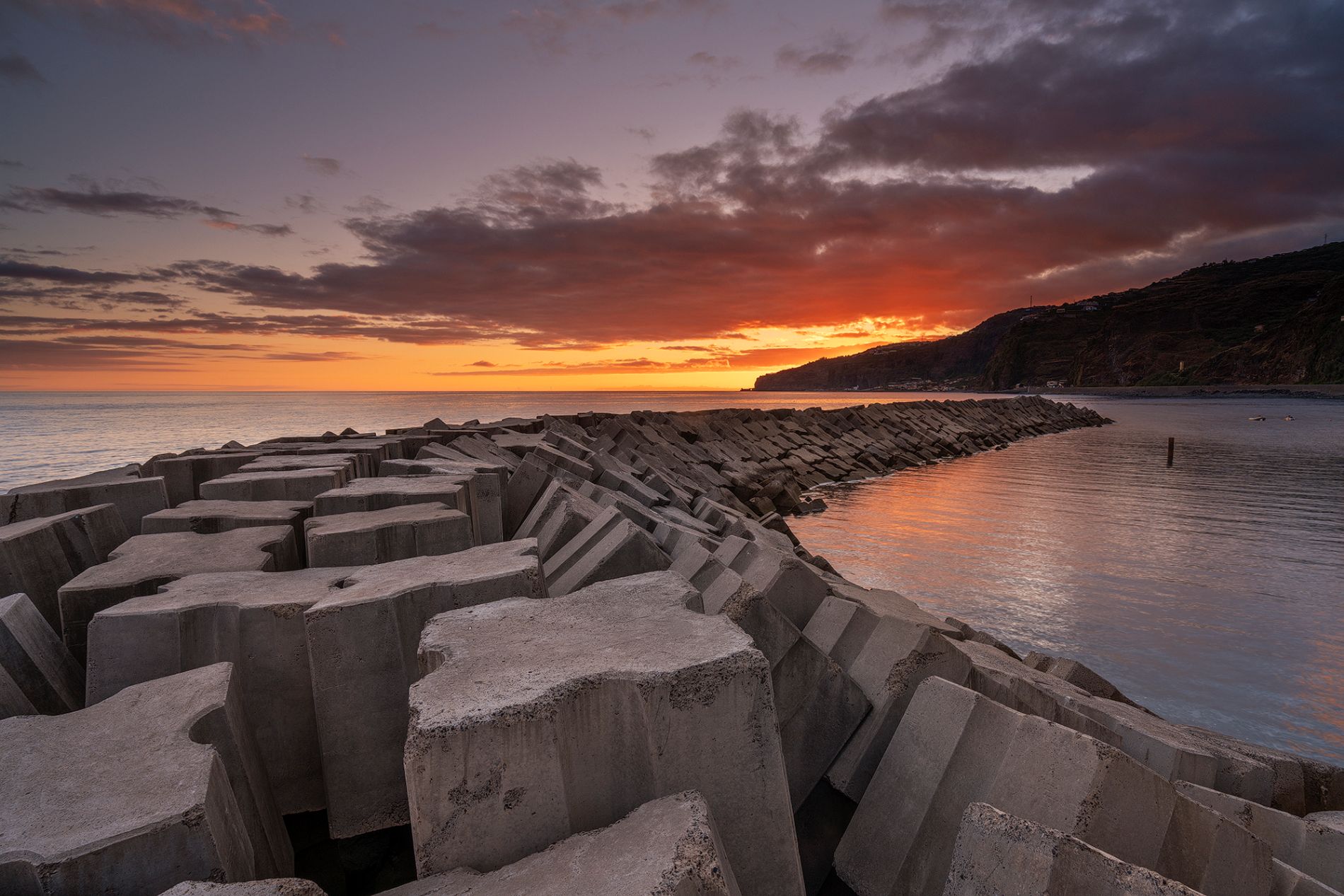 Why Madeira
Madeira is not famous at all... For Italian (and probably European) guys, it is just another small island, near Canaries (or maybe Azores? who knows...)... ehehe. Someone thinks Madeira is Spanish...
The truth is that Madeira is a little pearl in the Atlantic Ocean; it is an autonomous regions of Portugal, and to be precise it is an archipelago, that includes the islands of Madeira, Porto Santo, and the Desertas.
I decided to visit the island because last year I was in Azores, and I really loved those islands... but at the same time I always try not to go to the same place twice. Moreover, I saw the pictures taken by my friend Duarte Sol.... how to resist!?
What to shoot in Madeira
Madeira is a perfect place for every photographer: whether you love street photography, seascapes, epic mountain shots, or simply to take travel pictures.. that little island is able to satisfy every photographer's need. I do not want to write a "Lonely Planet article"... but let me give you some friendly (generic) suggestions:
* Take a walk inside the old town of Funchal. In my opinion, a little Barcelona, with some nice views that recalls La Habana
* Hike from Pico Areeiro to Pico Ruivo.... or at least be there before sunrise!
* Don't miss an incredible seascape experience at Ponta de São Lourenço
* Take a tour on the north coast, for dramatic skies and rough sea view.
* Enjoy the sunset on the beach, in one of the incredible villages on the south coast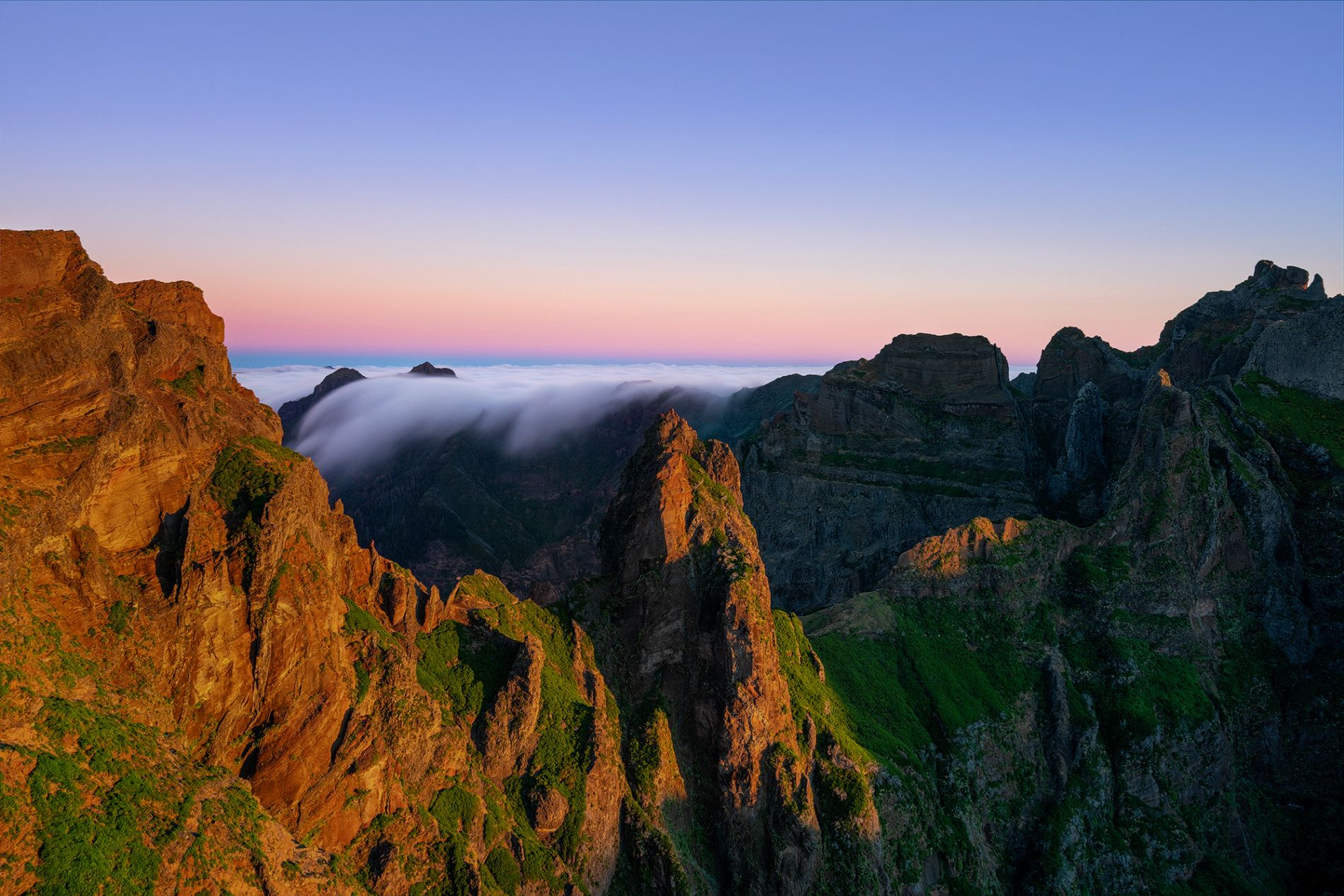 Practical suggestions
I do not want to spend too much time in writing the same things you will find for sure in many other websites; for example, if you are looking for the exact locations where to shoot breathtaking panoramas, I'm pretty sure you can find many things on Tripadvisor too.
Here I prefer to give you some very very practical suggestions that, probably, you will not find around so easily
Suggested photo equipment
As I already wrote, in Madeira you can find great subjects for many types of photography. But since I am mainly into landscape photography, I will give you suggestions only about it.
* Tripod: useless to say, a tripod for me is nearly mandatory. In fact, you will find great spots for long exposures (think about the famous "Levadas walks") and fine art photography, so be sure to be ready! Probably you will appreciate a light one, but do not go for a "travel only tripod" (like Manfrotto BeFree, for example) because wind can be very strong on the peaks.
* Filters: for the same reasons above, don't forget your preferred filters! NDs are very important, and I suggest ND64 and ND1000; if you like fine art, probably something even darker could be a good choice (I am in love with my Haida ND32000, as you probably know!). CPL can be useful (even if I am not so in love with it, because I tend to use UWA lenses). Last but not least, GNDs are very important: in Madeira you will find both seascapes and mountains, so hard edge and soft edge filters can be equally important. If you want to stay light, consider a Medium GND filter, like the Haida Red Diamond one (that is a good compromise).
* Lenses: Don't forget a long lens! Ultra Wide Angle lenses are always a good travel choice, but in Madeira (like in Val d'Orcia) you absolutely need a long lens (200mm or similar): if you will follow my suggestion to go for the sunrise walks, a good telephoto lens can give you incredible opportunities... don't miss'em out!
If you are looking for a local guide
Madeira is a perfect destination if you like to do all by yourself: you can just rent a car outside the airport, and discover the island day by day.
Anyway, if you don't have many days, or if you want to discover the "off road part" of the island, consider to look for a local tour guide. The island is absolutely full of highly organized tour operator. Anyway, if you prefer smaller groups and a more personal experience... than you should call Nico, the owner of UpMountain Madeira.
Nico took me to a 11 Km, breathtaking, leg demanding sunrise hike, that left me really speechless ; he never complained about my frequent stops that I did to take pictures.. always smiling, always ready to help. More like an old friend...
Oh, by the way: if you go with him for a tour, don't forget to ask for a stop, and enjoy the typical poncha !
If you need a more "photographer experience", like a 1-to-1 tutoring or a guide for a real photo tour, you should consider to get in touch with Duarte Sol . Duarte is an authentic Madeiran photographer, quite famous on the island (his shots are used by the touristic office, in order to promote Madeira all around the world). He's always smiling (except when his brand new Canon drops from a cliff... but that is a completely different story.... ehehe), and always available to give suggestions and drink a good poncha (did I already told you about my favorite drink in Madeira?! Maybe... :D )
Don't forget Porto Santo
Do you know the famous facebook meme "be like Bill"? ok. Be like Bill, and book in advance a full day tour in Porto Santo, a small island that is 1h from Madeira (by boat). I didn't do it, so everything was full (in July)... don't be like me, be like Bill and book in advance!
In conclusion
Madeira island is a little, quite unknown pearl. And inside me I hope it will be this way for many years.
If you are a fan of iconic locations... super iper famous destinations and easy-to-reach spots... probably Madeira is not the best choice for you. And this is completely ok, because diversity is a value.
But if you like to look for unusual spots, and to enjoy the pleasure of discovering new locations... well, consider Madeira as a little paradise!
And please, please please: don't be an Instagram selfie catcher! :D
Interesting articles:
Beyond Obvious Compositions - DIMITRI VASILEIOU
Madeira on Wikipedia
Destination destroyed by selfie catcher
---